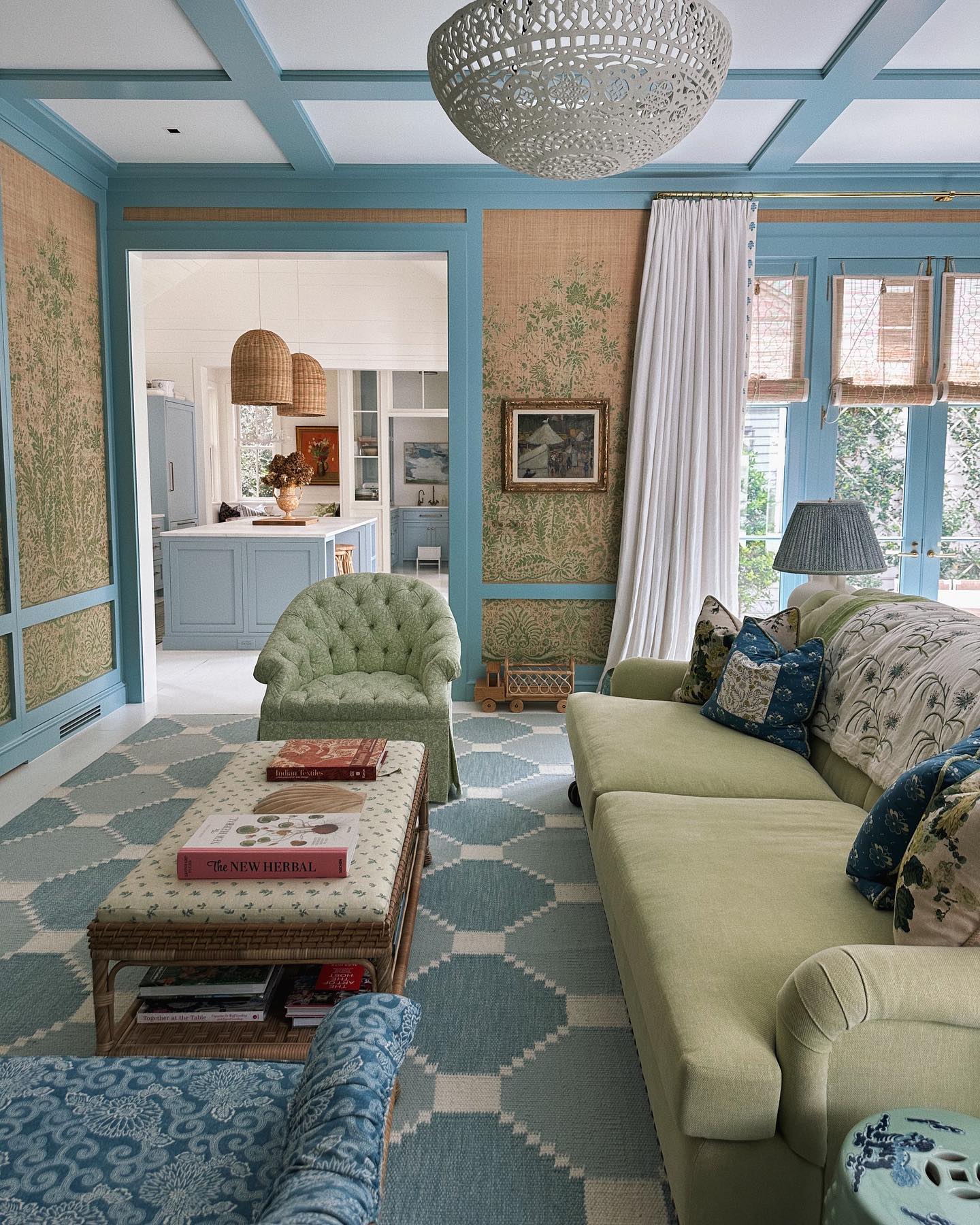 Image Details:
Rattan Wicker Vase (similar here), Throw Pillows (similar here and here), Picture Frames (similar here), Coffee Table Book, Throw Blanket (similar here)
With fall's enchanting colors comes home décor that resonates with the comforting and nostalgic ambiance of the season. These timeless additions add a tapestry of warmth and charm around the home. Whether perched on a window sill, nestled amongst books, or strewn across a chair, small details like pillar candle holders, velvet pillows, baskets, trays, and quilts bring a whisper of autumn magic into any living space. See below for more ways to immerse in the embrace of fall with our selection of warm and cozy finds for the home.
Rattan Mirror (similar here and here), Picture Frames (similar here), Decorative Tray (similar here and here)
Add a touch of warmth to your dining area with this floral linen tablecloth, an inviting and vibrant piece that transforms your table into a cozy gathering spot.
This charming rustic and rattan vase brings natural style to any room, shelf, or tabletop in your home.
Instantly elevate any interior with this sophisticated and stylish geometric throw pillow with a wonderful array of bold color.